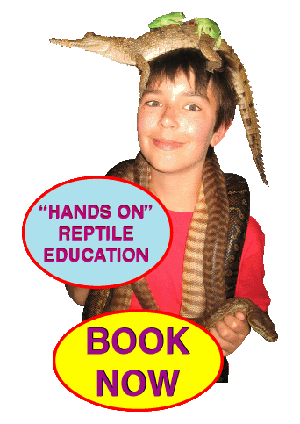 Snake shows, snake show Melbourne, reptile shows Melbourne, kids reptile shows, Melbourne, Venomous snake show, deadly snake show, snake awareness shows Melbourne,
Hands on Snake show Melbourne, Corporate snake shows Melbourne, Snakebusters Melbourne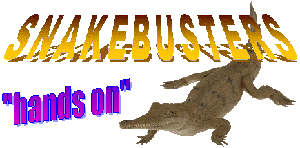 Snake shows with Snakebusters are the only ones in Melbourne with the following:
- The only snake show with all the deadly snakes including all local and world's top five deadliest snakes.
- The only snake show that then allows the audience to hold lots of non-venomous snakes. Other companies only allow people to "get up close" but not hold.
- The only venomous snake show that also brings crocodiles, lizards, frogs, etc, and also allows everyone to hold these as well.
- The only snake show in Victoria performed by Australia's Snakeman Raymond Hoser or his expertly trained staff.
Insist on the best snake show for your next event, school or party.
Please note that since 2006, the Worksafe Authority have enforced the OH and S Act of 2004 (invoked in 2005) stating that venomous snakes shown in snake shows must be surgically devenomized for public safety. Snakebusters are the only company that fit this criteria and hence are the only legal venomous snake show in Victoria. Anyone else is is a risk and illegal (if they dare to use venomous snakes). Don't have an accident and don't get fined (liability occurs even in the absence of an accident).
Get your snake show right the first time ... demand Snakebusters!
Snake show and Reptile shows bookings, inquiries, etc, please phone Melbourne
(03) 9812-3322 or 0412-777-211
See the main website at:
<![if !supportEmptyParas]> <![endif]>
Snake shows Melbourne. ©1996-2015 Snakebusters snake shows Melbourne Victoria. All rights reserved.   Hands on reptiles®, Hold the animals®, Handle the animals® and Australia's best reptiles® are registered trademarks for:
snake shows Melbourne, venomous reptile shows Melbourne Victoria, deadly snake shows Melbourne Victoria, Corporate reptile shows Melbourne Victoria, educational reptile shows in Melbourne, kids reptile shows in Melbourne Victoria, the best snake shows in Melbourne.
Snakebusters®, Reptile party® and variants are registered trademarks for the following: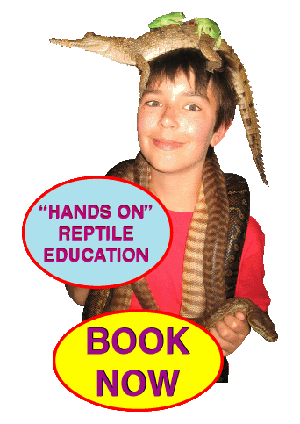 | | | | | | | | | | | | | | | | | | | | | | | | | | | | | | | | | | | | | | | | | | | | | | |