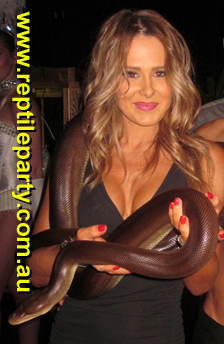 Exhilarating adult reptile parties® in Melbourne
To book yours, click to phone 0412777211
Adult Reptile Party® invitations Melbourne



Adult parties, adult party Melbourne, reptile shows Victoria, corporate entertainment, Melbourne, "hands on" reptile party Melbourne Adult Reptile party invitations.
Tell your friends, colleagues or corporate clients you are getting Snakebusters, Australia's best reptiles and having Melbourne's only hands on reptiles party, at YOUR venue!
Use links below
Several Options available ... use your favourite!
Top six images, click the one you want, print and use.
Kids party invitations - click here!
Return to the Snakebusters main website entry for school incursions for children, events, shopping malls, adults parties, corporate training and events, consulting, snake catching, scientific research and publications, film, TV, etc.


Frequently asked questions (or questions worth asking if shopping around for a reptile show for your function, reptile party for kids, school or event).


Media release June 08 - Snake handler gets serious bite - NOT SNAKEBUSTERS.


Snakebusters website gateway links to all other Snakebusters webpages.


Snakebusters booking and contact page.


Non-urgent email inquiries via:
Our bookings page

Event and party bookings and urgent inquiries please phone:
Melbourne, Victoria, Australia:
(03) 9812 3322 or 0412 777 211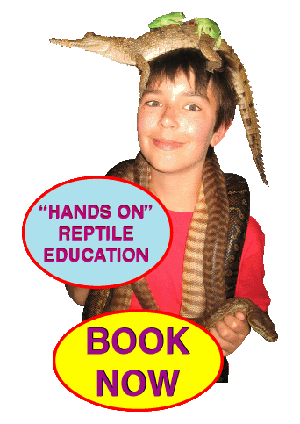 Copyright Snakebusters, reptile shows, kids parties Melbourne, adult education Victoria, snake displays and wildlife exhibitions. All rights reserved.